Coeur d'Aigle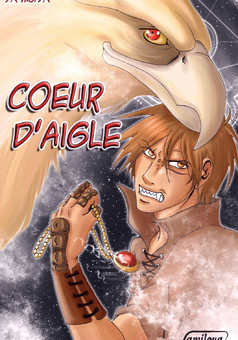 - Yaoi Story

- Damien, 16 years old, lives with his adoptive parents and a young man called Noka. One morning, as he discovers in the basement a pot containing "surprising" things, Noka tells him that he is not Human. Damien is the prince of the realm of "Delvoria", the capital of demons-eagles. Damien's real name is "Falcon" . For him this is the beginning of a long story.
Original Language : Français
Type : manga - Saga
(read from left to right)
eBook shop Buy, download, collect the eBook version
You can translate this comic via our online interface.
Translating helps the artist to be more visible, and shows your interest and gratitude.
Dedicated translators will be rewarded with Golds.