Media - Press - Banners
You want to know more about Amilova.com? Here you'll find everything you need: information, banners, press releases, design kits, logos...
Amilova.com is an innovative project incorporating webcomics, mangas and online community!
Amilova.com is the ideal entertainment platform for comics and manga fans. They can read over 1399 comics for free and buy eBooks versions for Ipad and other tablets.
For the artists, the website offers a unique opportunity to make a living through their art by publishing their work on-line in a variety of languages, establishing direct contact with readers, and ultimately making it possible for them to be published and distributed in print.
For the readers, the website offers the joy and pleasure of participating in the artistic process by discovering new pages every day, commenting directly on the artist's work, or maybe even helping with translations!
Since starting in 2010 Amilova.com has grown to a project of more than 131471 members, 15 000 unique visitors per day, over 600 authors and 1399 comic series! And this is just the beginning!
Press Release (in french for now sorry ;) )
The Press Release presenting the Amilova Project and previews of the site is available here:
download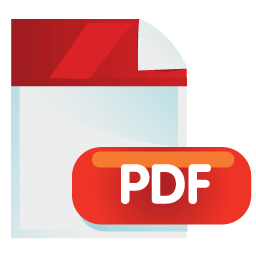 Site Previews / Screenshots / Comics Covers
If you would like to present our project, feel free to use our screenshots: download

If you would like to use our comic covers as added material to articles, all formats are available here: download (Zip file)

Logos
Website Logo


Download in HD
Publisher Logo


Download in HD
Japan Expo Logo


Download in HD
Aniventure 2011 Ad


Download in french HD
Сваляне на българската версия в HD качество
All our logos are available here: download

Photo Galleries / Events
Festiblog 2012 : 28/09/2012 - 30/09/2012 : Meeting between Amilova's community members during the webcomic event Festiblog, in Paris.
Find a recap of what happened during the event (in french)on the board topic here.
Japan Expo 2012 : 05/07/2012 - 08/07/2012 : The Big One in 2012! The huge Japan Expo fair in Paris! Amilova was present with more than 15 printed books and 10 artists signing their comics.
Thanks to Mariko, Aure-Magik et Elfwynor for the pictures. More pictures and details about the event can be found on dedicated topic on the board (in french).
Japan Expo Sud 2012 : 02/03/2012 - 04/03/2012 : Closer to our fans ! Amilova was in the town of Marseille (south of France) for the Japan Expo Sud fair. A good occasion for our members and fans to meet us far away from Paris.
Thanks to Stef84 for the picture. More pictures and details about the event can be found on dedicated topic on the board (in french).
Here are some photos from events attended by the Amilova team:
Japan Expo 2011: 30/06/2011 - 04/07/2011: The Amilova Team was present, together with 14 authors for book-signings.
You can find all pictures of this event here: download

Contacts
Banners
If you want to add a banner on your site, please take a look at this page.