ARKHAM roots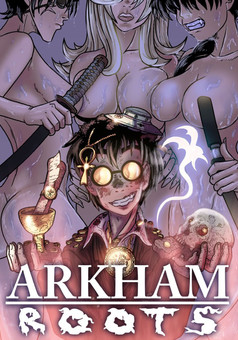 A guy who seems to have some special power helps to resolve cases for a secret organization.

mysteries, ghosts, undead, horror, religion, blood, eroticism, and of course ... humor!

Inspired by H.P. LoveCraft

'Click Here to see the promotional video of ARKHAM ROOTS'

I´m the author of Arkham.

Dark Heroes

and Lukard the little Vampire.

Please. Tell me your opinion!

Original Language : Español
Type : manga - Saga
(read from left to right)
eBook shop Buy, download, collect the eBook version
You can translate this comic via our online interface.
Translating helps the artist to be more visible, and shows your interest and gratitude.
Dedicated translators will be rewarded with Golds.