Amilova.com created the concept of "Fair Trade Comics"
The Amilova Collective and "Fair Trade Comics"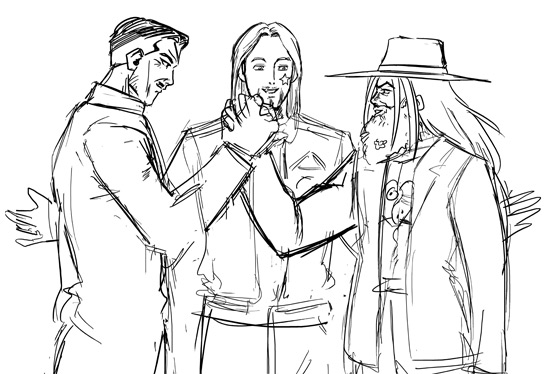 Amilova.com offers them royalties and shares to artists publishing eBooks and/or participating to the Premium collection.
For these artists that means:
"Fair Trade Comics" is a concept in which the focus is on the well-being of the artist, and not so much on the "comics industry" profits.
With "Fair Trade Comics" the artist is less under the pressures of the comic book industry, but rather under the pressures of the imagination and the audience, which permits a far greater freedom and creativity. The idea is not so much guided by the strive for riches, but rather by the spirit of the Universal Declaration of Human Rights and its articles: "everyone who works has the right to just and favourable remuneration ensuring for himself and his family an existence worthy of human dignity."
Artists participating in the Fair Trade Comics
The Amilova Collective Members
Amilova

Artist :
Gogéta Jr

Writer :
TroyB

Arkham roots

Artist and Writer :
JohanDark

Dark Eagle

Artist and Writer :
Stéphane Censi

Food Attack

Artist and Writer :
A.C Puig

Full Moon

Artist :
Blood Wolf
Writer :
Stef84

Hemispheres

Artist :
Gogéta Jr
Writer :
Salagir

Imperfect

Artist :
Pehesse
Writer :
Kinkgirl

Living the Dream Life of a Teacher

Artist :
Monsieur To
Writer :
Marlène

Run 8

Artist :
Mimiyavi
Writer :
studio.takoyaki