SethXFaye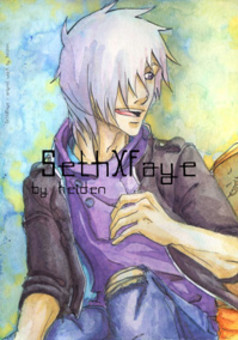 Fayi, 16 years old high school student is also Faye, a young man ! Seth, popular boy in the school, is friend with Fayi and one evening he meets Faye (in man) outside of class to finally fall in love ...
Original Language : Français
Type : manga
(read from right to left)
eBook shop Buy, download, collect the eBook version
You can translate this comic via our online interface.
Translating helps the artist to be more visible, and shows your interest and gratitude.
Dedicated translators will be rewarded with Golds.