El Noveno Círculo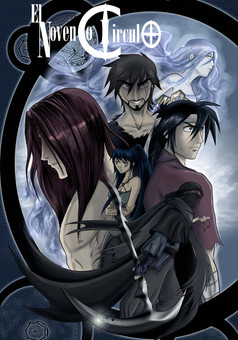 "Por mi se va a la Ciudad Doliente. Por mi se va entre las penas eternas. Por mi se va entre la gente perdida. La Justicia movió a mi supremo autor. Me hicieron la Divina Potestad, la Suma Sabiduría y el Amor Primero. Antes que yo no hubo nada creado,si no los seres eternos, y Yo permaneceré eternamente.
Vosotros, los que entráis...dejad aquí toda esperanza."

Bienvenidos! Espero que disfruteis de este cómic tanto como yo dibujándolo
y también espero poder leer vuestros comentarios!
Original Language : Español
Type : manga
(read from left to right)
eBook shop Buy, download, collect the eBook version
You can translate this comic via our online interface.
Translating helps the artist to be more visible, and shows your interest and gratitude.
Dedicated translators will be rewarded with Golds.