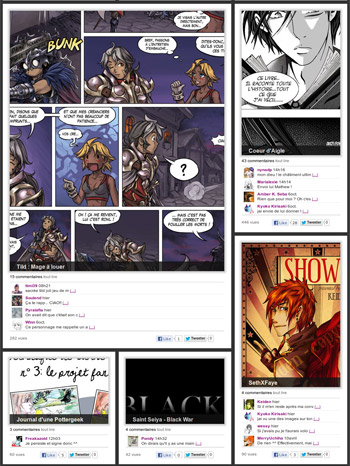 For a long time we thought "Show Comics by cover, it is ok ... but we can't we find an alternative?"
After long months of reflexions and development, we are pleased to present you the "Trending Pages".
The idea is to present comics not only by cover, but also by "popular pages", making a zoom on the most interesting places of the page!
The goal is to help readers easily discover new comics!
The display is dynamic and changes several times a day.
Discover the "Trending pages" on Amilova.com between the boxes "Comics by Cover" and "activity in real time!"
We're happy to announce two new talented authors in Premium Program !
This week, we're welcoming Guild Adventure by Elfwynor and Super Dragon Bros Z by Salagir and Berrizo.
You can start reading Super Dragon Z here and Guild Adventure over there.