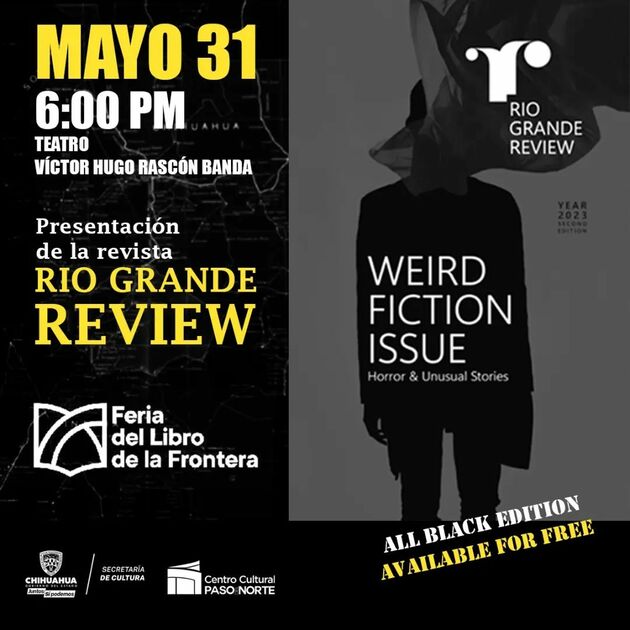 The RIO GRANDE REVIEW №58: THE WEIRD FICTION AND THE UNUSUSAL STORIES ISSUE 2023 and its wonderful team were at the Feria Del Libro De La Frontera (May 31, 2023), Ciudad Juárez. The event, hosted in the interactive museum La Rodadora, makes Chihuahua the only state in Mexico with two international book fairs. We're happy and honored, as authors in RGR Issue 58, to have the opportunity to share our work with the readers in Ciudad Juárez again! More about Feria Del Libro De La Frontera here:
Celebremos juntos la #FILBo35Años
Del 18 de abril al 2 de mayo en #Corferias.
https://feriadellibro.com/
and here:
https://www.facebook.com/FLFjuarezmx?locale=es_LA
1Jun2023