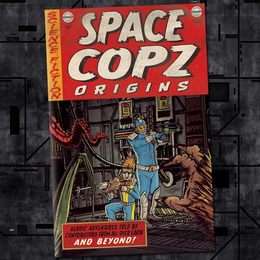 We're happy to share with you that "SPACE COPZ: ORIGINS" Anthology's Kickstarter campaign was more than successful! We'd like to thank everybody who supported the project and the people who did their best to make this book come true. We're thrilled to be part of the amazing anthology "SPACE COPZ: ORIGINS"!

Space Copz: Origins - All ages book with 15+ stories & more!
Features 40+ creatives with 100+ pages of art and extras all collected within a cover by Good Charlotte guitarist, Billy Martin.
https://www.kickstarter.com/projects/behemothcomics/space-copz-origins-all-ages-book-with-15-stories-a/description
yest.