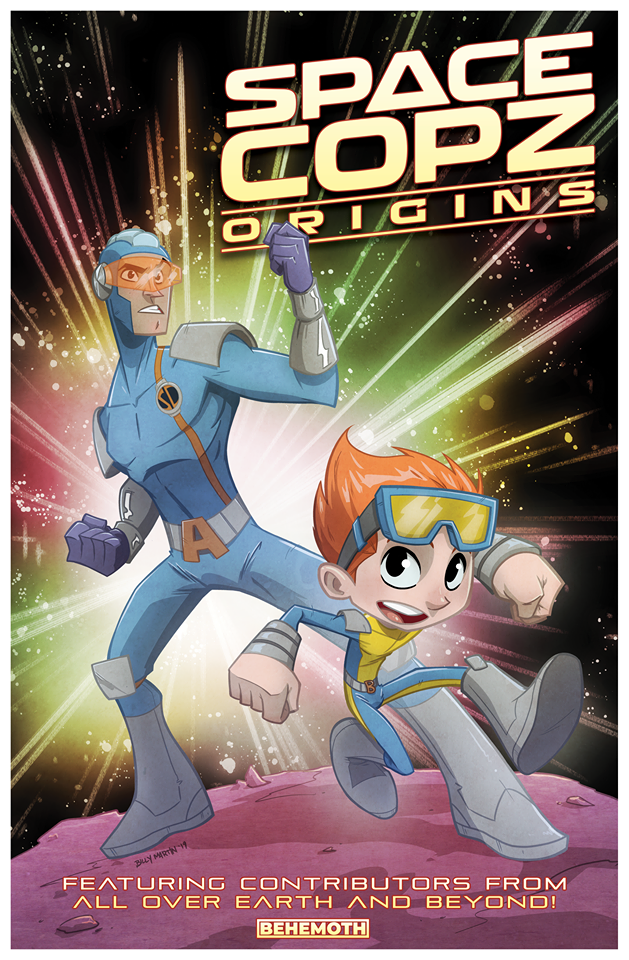 SPACE COPZ: ORIGINS is an all-ages comic book anthology featuring creators from all around the world! We're among the authors who expand on Mike Speakman's Space Copz Universe and the adventures of Sgt. Alpha Omega and Beta Boy. Over 40 contributors from 10 countries team up to create greatly unique stories for all to enjoy. SPACE COPZ: ORIGINS' amazingly cool cover is by GOOD CHARLOTTE's guitarist and keyboardist, illustrator, and artiste BILLY MARTIN! A great adventure spread on 100 pages from BEHEMOTH COMICS. https://behemothcomics.us/
You can support this fantastic book on its official KICKSTARTER campaign:
 
Space Copz: Origins - All ages book with 15+ stories & more!
Features 40+ creatives with 100+ pages of art and extras all collected within a cover by Good Charlotte guitarist, Billy Martin.
https://www.kickstarter.com/projects/behemothcomics/space-copz-origins-all-ages-book-with-15-stories-a/description
18Apr2019