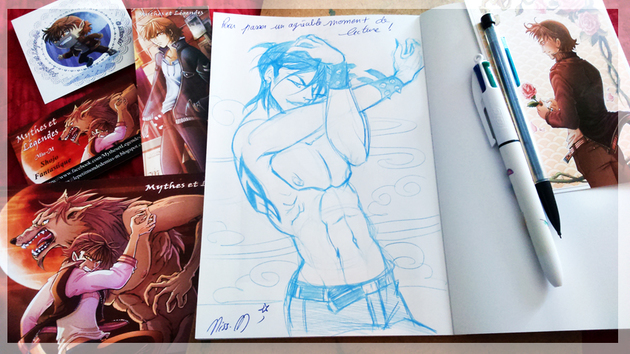 On entame la journée - ou on finit celle d'hier au choix - avec la dédicace du tome 3 de Mythes et Légendes, Kira sans chemise ! Mais avec pantalon ! Assorti de son lot de goodies ♥
C'est en ce moment à la Y/Books dans Illustrations au stand Ai No Kami :
Join the Y/Books Discord Server!
Check out the Y/Books community on Discord - hang out with 812 other members and enjoy free voice and text chat.
https://discord.gg/nCcYvsW
!
VPC sur le blog :
http://lepetitmondedemiss-m.blogspot.com/
5Jul2020