Here we are ! We 60k Amilovers !
We're proud to welcome more than 60 000 members on Amilova since few days and it's just the beginning. Thank you very much to be part of this great adventure !
The weekly selection : Have fun discovering these comics
GANGSTA AND PARADISE :

Welcome to the age of vice, Kali Yuga.
The age when human civilization has been brainwashed into the depraved lifestyle of the profligate greed of money, while most people who have power have thoughts of murder with no justification and see nothing wrong in that.
At this age, many saints said that the "Supreme God" will appear as the chastiser known as Kalki, who is destined to destroy the evil reign ruled by the "Queen of Demons: Kali", in order to save the world..
But in reality, the true demon is living in human hearts, intangible and not as clearly-personified as the "solid" form called Kali. Does it mean that what Kalki intends to destroy, is humanity itself?
➤ Click here to read
NECROMANCER :
By mistake a necromancer has unleashed an army of ghost. Now they rule the world and his quest is to fix his error.
➤ Click here to read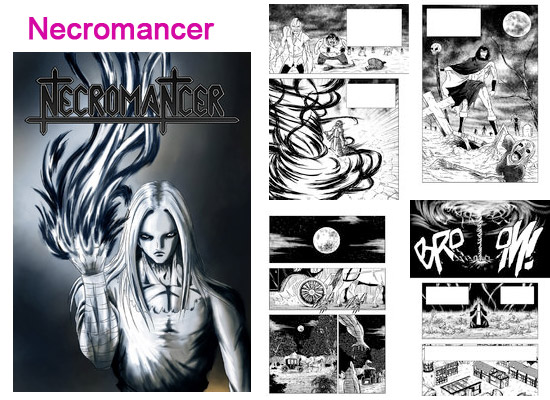 DAYDREAMERS :
Summary of the story- Bunch of daydreamers in their own way, has their own little stories to tell. Yuna, the little mystery of wonder, Una, the sweet little one, Sejin, the joker and Unjin the awesomely weird one. A slice of life comic with a little bit of story
➤ Click here to read
Have a nice week and don't forget: a comics a day keeps the doctor away!