** Don't forget to support the project by becoming a premium member and spreading the word ! **
INCOMING !
September, the best time of the year! It's still summer for a few days, the weather is still nice ... But everyone is back from vacation and after two slow months everything accelerates suddenly, all rushed into a maelstrom of energy! Energy that implies "OK, it's still summer, but soon it'll be winter, so hurry up and live it up!" All that to say that the Amilova Team has not been sitting around all summer, and everything will accelerate in the coming weeks!
You will soon see huge improvements of Amilova.com !
New and ergonomic design !
New page reader, with higher quality
An affiliation system for readers
Authors will be able to make money by selling Ebooks and participate to our revenue sharing program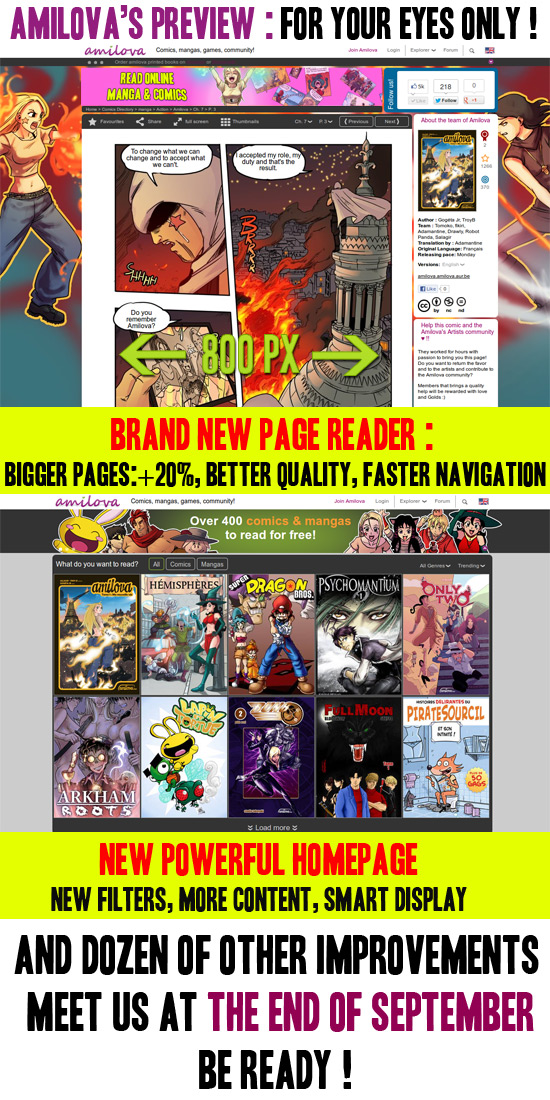 And many, many other new things !
If you're an author and you want to know more about the future opportunities of "revenue sharing", contact the admins
TroyB
or
Tze
!