♣ beta 0.95 > lots of news !
Published on 2012-03-27
It's spring time, hell yeah !
A season full of energy, spreading the wind of renewal up to Amilova.com !
The V1 is nearly finished. The ones that have been following us since 2010 must be impatient to see what it's gonna be !
New design, blogging system, creative common management... you've seen many improvements in the last weeks. But this is just the beginning... and what's next is still a surprise !
We'd be glad to answer your questions to this news on the message board ;).
NEWS ON THE SITE !
The V1 will bring concepts that will revolution the digital publishing world.
Yes, just that !
Until then, below are the improvement that brought the "V 0.95"
New design. Larger comics covers. Less text to put the stress on the beautiy of illustrations. Optimization so the pages load faster. And a lot of small details that make the difference [/*]

on homepage, a "real time activity" board that shows you everything that happens on Amilova.com. The homepage is also more customizable[/*]

artists can now manage the way they spread and share their art through creative common licences.[/*]

artists and premium members can now talk about their art (or anything else) on their blogs ! Examples of blogs :[/*]

NEW COMICS :
We suggest you to read these recently added comics !
Doodling Around
Everybody has a group of friends to hang out with. Also, everybody has a dream who wants to become true some day. Having both mixed is even better. Follow the crazy situations of the twins Angélica and Rina and their group of friends.
A lot of humor, excellent illustrations in color, by Skilldraw !
Reading starts here :
http://www.amilova.com/en/comics-manga/506/doodling-around.html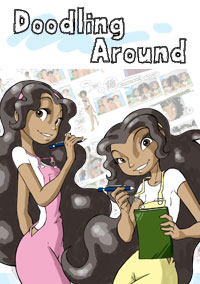 Seeking Dracula
"Seeking Dracula" is the story of the delusional Quest, as oppressing as vain, of a lady seeking for dracula.
A dark poetic french bande-dessinée, by Monsieur To and Marlène.
Adventure starts here :
http://www.amilova.com/en/comics-manga/647/seeking-dracula.html

Leth Hate
Hilarious, with trashy NSFW humor ! By Leth Hate himself !
A comic about a hatefull man that refuses to die, and the zombie and succubus that keep him company.
Laughing starts here :
http://www.amilova.com/en/comics-manga/701/leth-hate.html

Inferno
A dark, violent, gore comic with splendid color illustrations, by the russian artist "Devil_HS".
You'll feel stencil graffiti and neo metal influences there.
Not for everyone, contains violence, sex and rock'n'roll !
Terror starts here :
http://www.amilova.com/en/comics-manga/636/inferno.html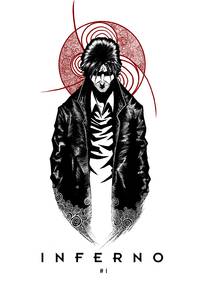 NEW MANGAS !
Night Feast
Thriller by the talented japanese mangaka Hanada !
Mysteries, action, and stunning drawings !
"The year is 2024. When night falls the "birds" appear. They are called Nue, after the chimera of Japanese myth. The name of the boy who hunts them as a part-time job is Iori Ogino. As he goes about his work he wonders - should he be killing them?"
Awesomeness starts here :
http://www.amilova.com/en/comics-manga/490/night-feast.html

Section Inside Direction
By Feilang, a japanese mangaka, translated to english by Tze.
AMU Corporation Virtual Reality Game Development Studio: founded in 2042 AD and employing a staff of 1500 people. The company was known initially as a software developer of low-grade products, but secretly it was also involved in the development of virtual reality technologies, and when it eventually presented its sensory-integrated RPG system, it was catapulted to the top of the business world overnight...
But with its success there also appeared those who threatened AMU Corp's virtual world.
http://www.amilova.com/en/BD-manga/375/section-inside-direction.htmll

The boy from Salida
A japanese mangaka setting his story in a latin world is a rare thing ! Discover the precious work of Moriyama with "The boy from Salida", translated from japanese by Tze.
A story with slight touches of fantasy, set in the fictional kingdom of Salida, which shares many traits in common with the historical Al-Andalus.
La Cucaracha starts here :
http://www.amilova.com/en/comics-manga/364/the-boy-from-salida.html

Waldo Papaye
Lots of humor, mysteries and action in the caribbean islands !
By the french artist Toshi D, translated to english by Pehesse !
Tibo Abias is an ordinary guy who could one day become the most powerful being in the universe... story inspired by the Antilles islands legends...
Funk starts here.
http://www.amilova.com/en/comics-manga/363/waldo-papaye.html

Cowboys in Orbit
By Mbuma,author of Yokai Yokai, manga that participated to the cartoonist competition http://www.amilova.com/fr/BD-manga/216/yokai-yokai.html !
Action and fun in a sci fi environnement !
Cowboys in Orbit est un shonen d'action comme on les aime, avec de l'action, des pouvoirs et de l'humour !
In 4512, torn between gang wars and "ROM" deals, the inhabitants of the Earth, the "paramessiahs", are trying to find a future for themselves, remembering the legends of a mythical creature called the "Human "...
The final frontier ends there :
http://www.amilova.com/en/comics-manga/679/cowboys-in-orbit.html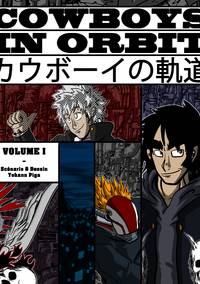 TALENTED ARTISTS NEED TRANSLATORS !
Help artists to spread their art worlwide !
If you want to joing the community of helpers and translators, go ahread and present yourself on the message board !
You can also send a private message to Fikiri she will take care of you.
And if you want to remain independant because communities are not your thing, you can also translate without the help of anyone , everything is explained there http://www.amilova.com/en/translations.html
RDV BEGINNING OF APRIL FOR THE V1 !!
Until then, enjoy spring, have fun :).