As you know, we're currently working on the book "Amilova Bump n°2" that will feature the comics of the TOP15 of the cartoonist competition !!!
If you don't remember what I'm talking about, if you want to check who is in the top15, here's the news

http://www.amilova.com/en/news/details/173.html
GogetaJr is currently working on the cover of this new book !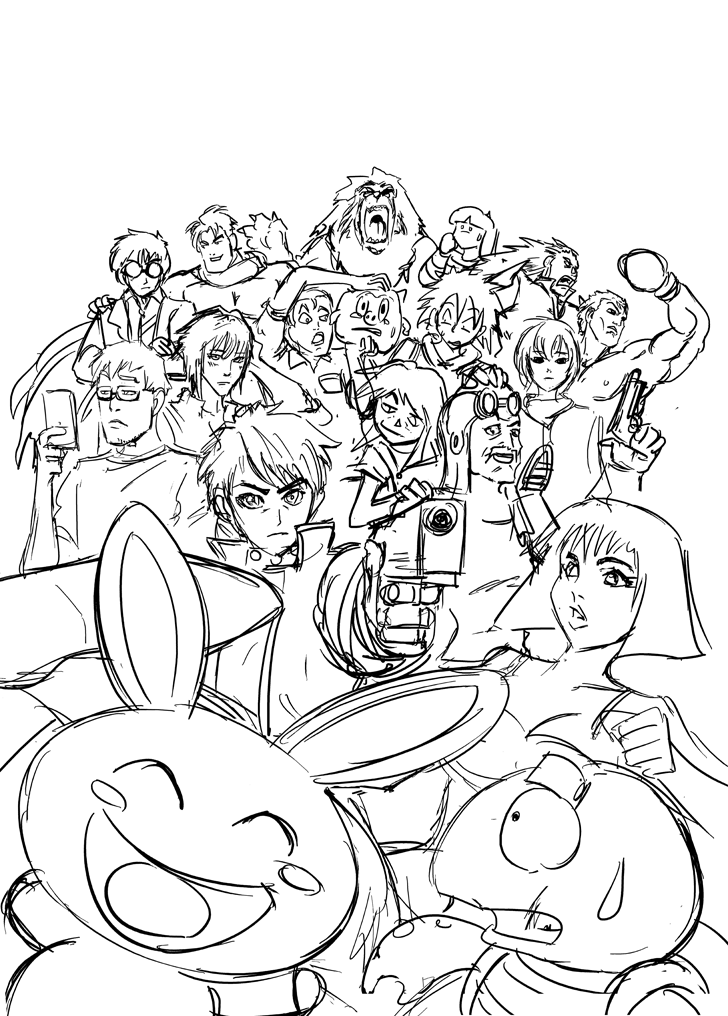 When the art is done, Robot-Panda will add the colors.
And then... we'll continue working on putting together all these nice comics and prepare the publication... that will be presented in Paris at the Japan-Expo !
Hope you'll like these artworks !
Troy