The new version is coming ! Little by little, you will see it coming online !
The big ideas of the new version :
* for readers > the site will be better, faster, display bigger pages (800px wide instead of 650px), all bug fixed, full screen reader for free, less adverts, more ergonomy in navigation, new system for suggesting readers new comics to read !
* for premium member > access to more premium pages for the same price
.
* for authors > lots of improvement in the tools and admin system. And most important : being part of the collective won't be the only way of getting money when publishing your comic. We will create the "premium collection" in which more artists can participate. Most of the revenues from premium memberships will be shared between authors. Oh and there's also a system coming that will enable authors to create and sell their own Ebooks, at the price they want, and get most of the revenues on each sale.
If you're an author and you want to know more about "how to get revenues with my comic on Amilova" please send me a message
.
Some previews now :
Homepage : new header, new navigation, new ranking, new footer :

Reader page > on this preview the header is wrong and the right column is missing, but your get the idea
.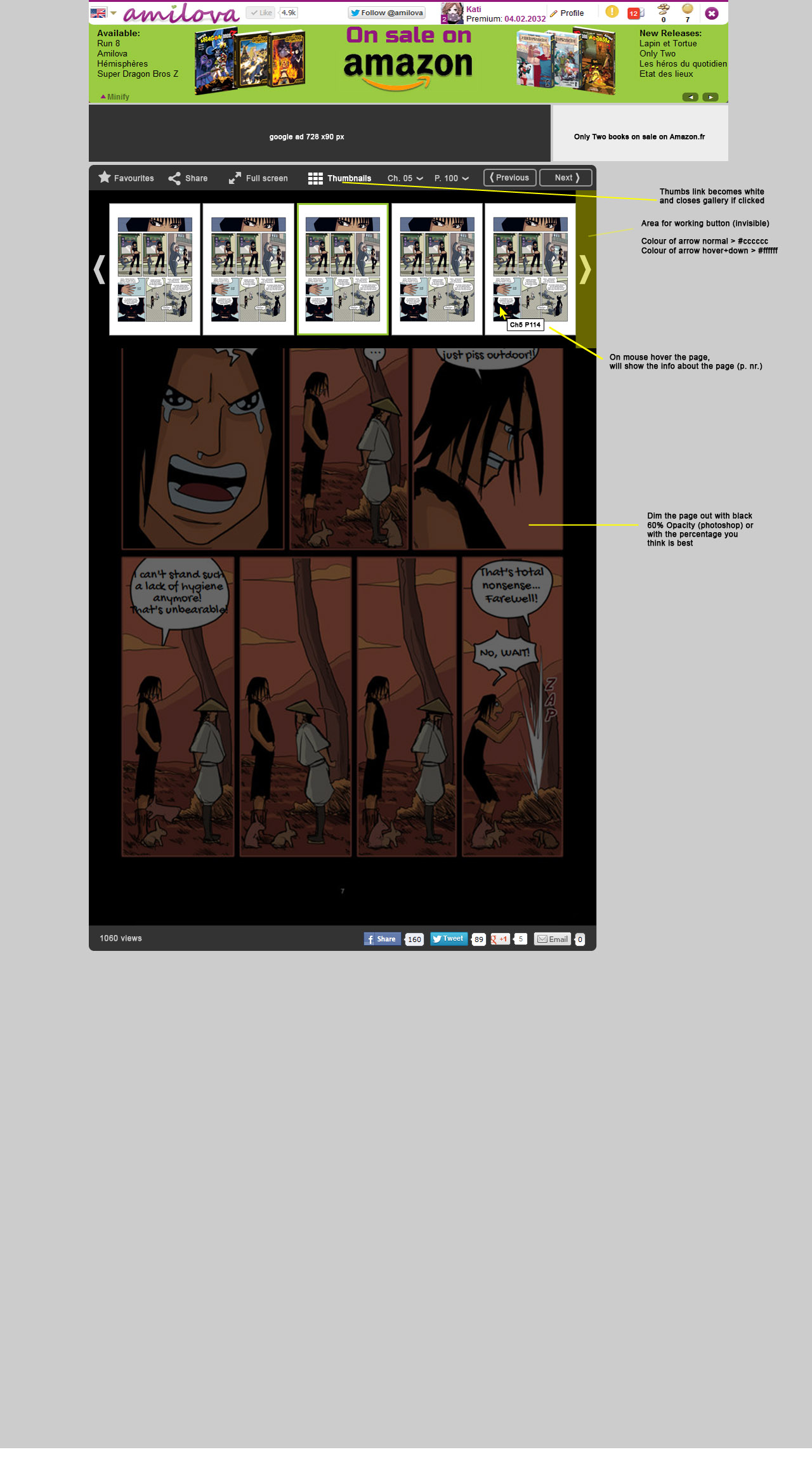 These are just previews... small parts of what it's really gonna be... the real thing is coming soon
.
Troy