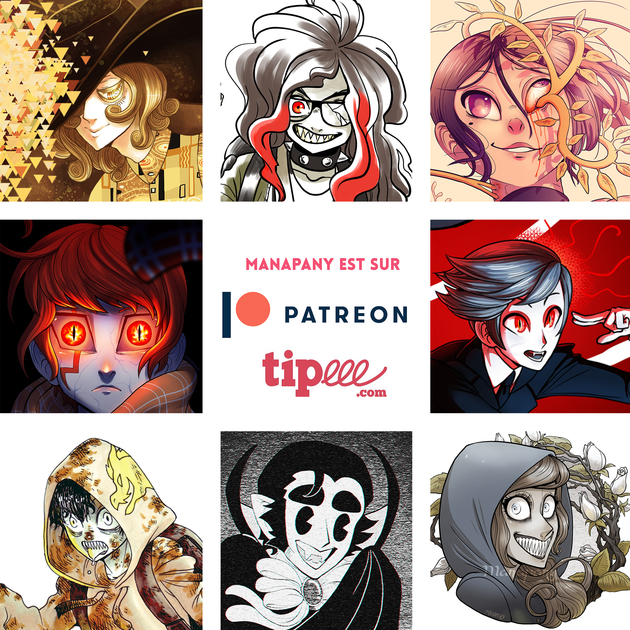 Je suis sur Patreon et Tipeee ! Un grand merci aux mécènes, chaque tipeur supplémentaire permet de m'accorder du temps au dessin et à Wisteria !
✨https://fr.tipeee.com/manapany ✨
✨
Manapany is creating Comics | Patreon
Become a patron of Manapany today: Read 11 posts by Manapany and get access to exclusive content and experiences on the world's largest membership platform for artists and creators.
https://www.patreon.com/Manapany
✨
Dans les contreparties, vous pouvez avoir un accès en avant-première aux pages de Wisteria. Il y a assez de pages pour que vous puissiez avoir des MOIS de contenu inédit comparé à Frenchkizz !
1May2019