HELLSHLING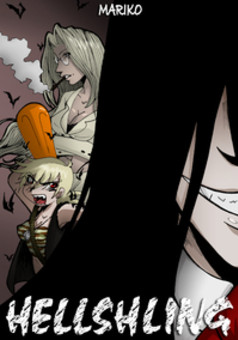 Hellshling, as some of you can already tell by the title, is a parody of the manga Hellsing by kouta Hirano!

Nutella-eating slug, I have always been drawing and have been blogging since 2008. Otherwise the picture you can see a Pikachu violate my rabbit Voldemort.
Original Language : Français
Тип : манга - Saga
(Комикс (слева направо))
eBook shop Buy, download, collect the eBook version
You can translate this comic via our online interface.
Translating helps the artist to be more visible, and shows your interest and gratitude.
Dedicated translators will be rewarded with Golds.