El gato Elias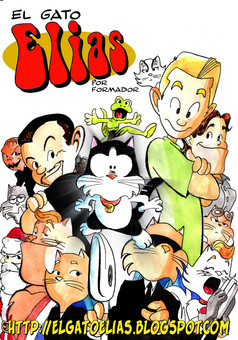 Soy un gato, vivo con mi amito Cesar,me gusta la comida kitty katy, cazar pajaritos y me gusta también navegar en el compu mientras mi amito no está jijijiji

Comiquero del alma, les regala sueños a los demas con sus viñetas.
Original Language : Español
Тип : Комиксы
(Комикс (слева направо))
eBook shop Buy, download, collect the eBook version
You can translate this comic via our online interface.
Translating helps the artist to be more visible, and shows your interest and gratitude.
Dedicated translators will be rewarded with Golds.