Food Attack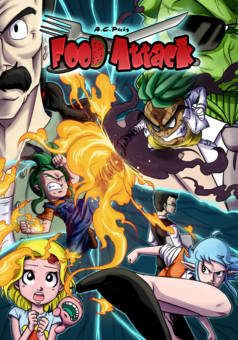 Two bounty hunters and a young princess are going to face the extremely-dangerous twisted evil fruits and vegetables.


The life is like an orange: sometimes it has its acidic points and simultaneously it is sweet.
Am I crazy? can... you decide it.
Original Language : Español
Тип : манга - Saga
(Манга (справа налево))
eBook shop Buy, download, collect the eBook version
You can translate this comic via our online interface.
Translating helps the artist to be more visible, and shows your interest and gratitude.
Dedicated translators will be rewarded with Golds.