Whisper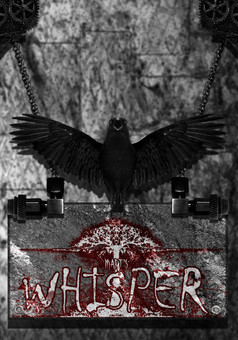 A story about 3 people struggling to save their souls in a world created by Death her self!

Every 5 years Death gives a chance of 3 souls bound for hell to reach heaven. This time the chosen ones are 3 girls: Ivy, Loona and Josie. To save their soul they will have 12 hours to survive in a world filled with twisted creatures where their mind and body will be tested. Oh, and one more thing...only one of them will survive!
Original Language : English
タイプ : 漫画 - One-Shot
(欧米のマンガ(左から右へ読む))
警告
警告!この洋風漫画は次のような露骨な内容を含む:

eBook shop Buy, download, collect the eBook version
You can translate this comic via our online interface.
Translating helps the artist to be more visible, and shows your interest and gratitude.
Dedicated translators will be rewarded with Golds.