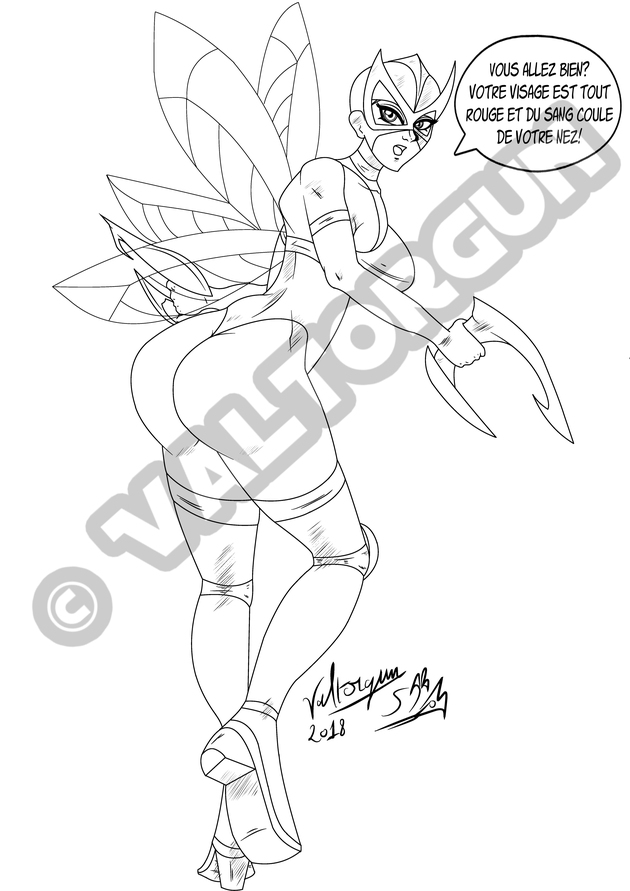 Voici la suite de mon art trade, un fanart avec son line pour jigsawmind (artiste DeviantArt), je l'adore de plus en plus cette héroïne, pas vous?


Bumblebee (d'après wikipédia):

Bumblebee (de son vrai nom Karen Beecher-Duncan) est un personnage fictif, existant dans le principal univers partagé de DC Comics. Elle était membre des Teen Titans et de la Doom Patrol. D'abord apparue dans Teen Titans (décembre 1976), Karen a adopté l'identité de Bumblebee trois numéros plus tard, devenant le premier super-héros féminin afro-américain de DC.

Bientôt la couleur.

Ici la suite sa contre partie pour moi:

Art-Trade Fan-Art Spider Gwen +1 inking porcess
Ok now for inking I clean entire picture so I can focus on character. The pencil markes and shaded areas were only a guideline for where to put her blacks in the suit. Im following the inking proce...
https://jigsawmind.deviantart.com/art/Art-Trade-Fan-Art-Spider-Gwem-1-inking-porcess-729039106
4févr.2018